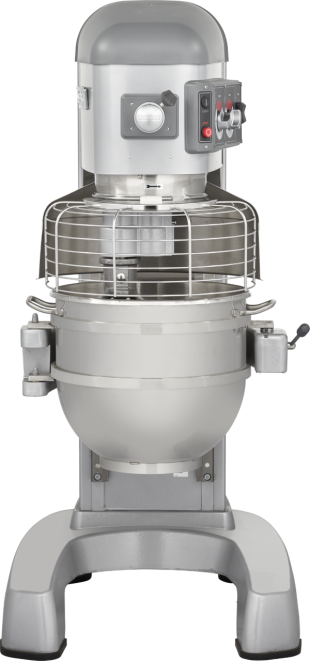 Legacy+® Commercial Floor Mixers
The heavy-duty floor mixers that give you the power to be amazing in the kitchen. 
The Legacy+® maximum heavy-duty floor mixers give you more so you can DO more. We have the right-sized mixer for the job. The Legacy+ floor mixers come in several sizes including 30-quart, 40-quart, 60-quart, 80-quart and 140-quart models. These maximum heavy-duty mixers are fit for a variety of applications, including egg whites, heavy bread dough, whipped cream, cookie dough and more. The new Legacy+ commercial floor mixers are equipped with the PLUS System, a powerful combination of three industry-leading technologies that give you more. The PLUS System includes the VFDadvantage, maximum capacity overheat protection and reinforced planetary shaft. Our larger mixers, the 80-quart mixer and 140-quart mixer, are also equipped with FastStop, which stops all moving parts on the mixer in less than three seconds. Learn more about these features below.
Not sure what size mixer you need? Our absorption ratio and capacity calculator recommends the right mixer based on your recipe!