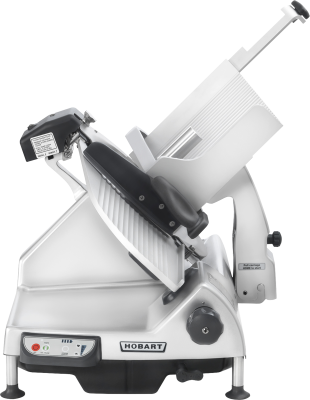 HS Series Heavy Duty Slicer Machines
Heavy duty slicers all day; slicing just got easier!
No matter your operation, a local deli, chain restaurant or retail establishment, the Hobart HS heavy duty slicer machines can help you deliver precision with every cut. We look forward to helping you consistently please your customer.
Zero-Knife exposure—a Hobart exclusive—provides operators an additional level of confidence while sharpening and cleaning this slicer machine. Our patented knife removal tool, optional on select models, allows the knife to be completely removed during the cleaning process. This great feature ensures blade edges are completely protected and enhances cleaning.