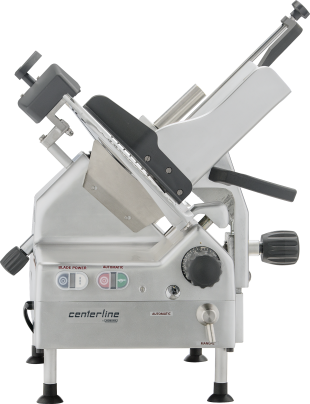 Centerline Edge Series Slicers
Simply designed. To be the best. For you.
The Centerline™ Edge Series Slicers pack medium-duty slicing, an average of four hours per day or less, into an economical design. They're efficient, economical and easy to clean. The series includes four manual, gravity-feed slicers and one automatic model. In so many ways, they can give you and your operators the edge you need to keep customers coming back for more. With the added protective features, you'll feel good about having it in the back of the store too.
Learn more about Centerline slicers here!