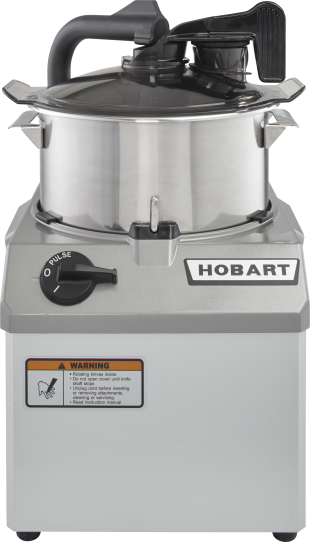 Bowl-Style Food Processors
Commercial food processor equipment that chops, mixes and emulsifies.
Reduce your processing time with Hobart's exclusive COOLCUTTER knives. This four-knife system utilizes two serrated cutting blades and two turning blades that force the food product into the cutting blades and speed up the process.
With Hobart's bowl-stye food processors, you can easily watch your creation take shape with the see-through cover and integrated lid-wiping system which incorporates a built-in, patented scraper.
Available in one-speed or two-speed, these industrial food processors provide you processing flexibility.