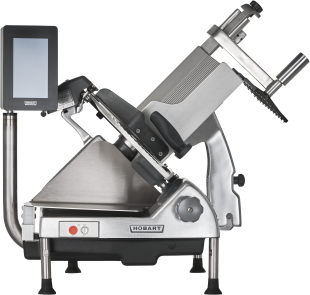 HS Series Portion Scale Slicer
Commercial slicers with scale and all-in-one capabilities.
Your kitchen is about to get much more efficient. Perfect for retail or foodservice applications, the Hobart HS6-1PS manual slicer and HS7-1PS automatic meat slicer have an integrated scale, making it quick and simple to slice product to an exact weight. No estimating, no wasted product, no time spent moving product to an external scale—just precise slicing and instant weighing.