X
Hobart commercial dishwashers set the industry standard with dishmachines that lead the way in wash performance, labor savings, operating efficiency, and lifetime value.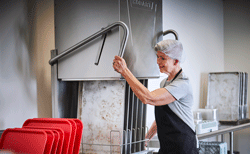 The New Standard in Dishwashing
Give your dishroom operations a boost with our new line of door type dish machines.

X
Trust Hobart to work hard for you, providing food preparation equipment you can trust to deliver quality, consistent results day in and day out, empowering you to focus on what you love most—creating great food for great people.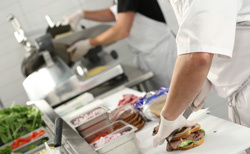 Making Light Work of Heavy Duty Slicing
Hobart's heavy duty slicers provide consistent and precision slicing – every single time.

X
The whole package you've been waiting for
From your department manger to operations and into the hands of your customer, Hobart's weigh wrap equipment delivers the precision and quality packaging you need and your customers appreciate.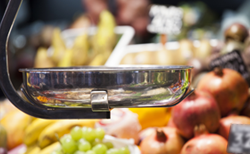 HTm Scale - Accurate. Reliable. SMART.
Hobart's latest HTm scale improves your total cost of ownership.
Latest News
FRESHLY PREPARED